Stonecraft Natural Stone Supplier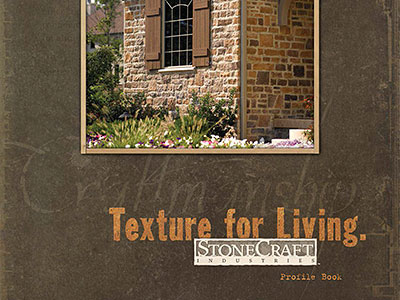 StoneCraft Stone Brochure »

StoneCraft's commitment to craftsmanship can be seen within every textural detail. Countless hours are spent hand-chiseling each and every natural stone before they are replicated through our proprietary mold techniques. At StoneCraft we honor the masonry traditions of the past and promise to deliver quality and affordability with every stone we make.

Stone has a unique intricacy that is simply captivating. With such diversity in shape, color and texture it's easy to see why it dramatically enhances any exterior or interior space. Bruder, Inc., supplies a fine selection of StoneCraft products throughout Cleveland and Northeast Ohio.

Call Bruder, Inc., today at (216) 791-9800 or contact us with any questions.


Click on the images below to view a larger display.


Photo 1

Photo 2

Photo 3

Photo 4

Photo 5

Photo 6

Photo 7

Photo 8