Dutch Quality Natural Stone Supplier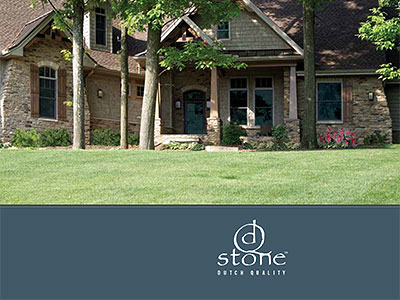 Dutch Quality Stone Brochure »

Created by a tight-knit group of local artisans, Dutch Quality Stone veneers exhibit all the unique qualities of nature in a range of dependable, easy-to-install options for homes and commercial properties. It's what can happen when the exacting standards of traditional craftsmen are applied to modern processes. And it makes all the difference.

Dutch Quality Stone stands behind all of our quality natural stone products that are manufactured in the United States and they are offered with a limited warranty. Bruder, Inc., supplies a fine selection of Dutch Quality Natural Stone products throughout Cleveland and Northeast Ohio.

Call Bruder, Inc., today at (216) 791-9800 or contact us with any questions.


Click on the images below to view a larger display.


Photo 1

Photo 2

Photo 3

Photo 4

Photo 5

Photo 6

Photo 7

Photo 8