Casa di Sassi Natural Stone Supplier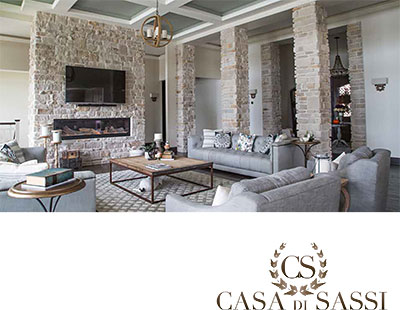 Casa Di Sassi Brochure »

Casa di Sassi is a family owned business that manufactures stone products resembling classic, old world Italian style. When choosing their products, you are purchasing a quality constructed stone that is quality, classy, reliable and made to stand the test of time.

Old World styling paired with modern day architecture brings to life what could become your next inspiration. Casa di Sassi's warranty offers an industry leading 50 year warranty to ensure your investment lasts for years to come. Bruder, Inc., supplies a fine selection of Casa di Sassi products throughout Cleveland and Northeast Ohio.

Call Bruder, Inc., today at (216) 791-9800 or contact us with any questions.


Click on the images below to view a larger display.


Photo 1

Photo 2

Photo 3

Photo 4

Photo 5

Photo 6

Photo 7

Photo 8