Belden Brick Products Supplier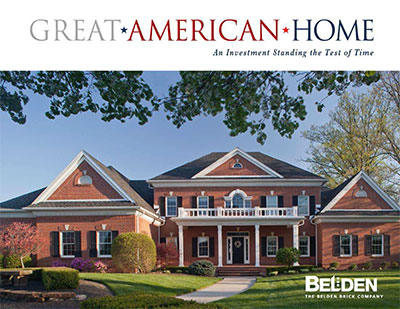 Belden Brick Residential Brochure »

Belden Brick goes to great lengths to provide builders and masons with the service and support needed to assure homeowners of the best quality construction possible. They hand-sort and blend every brick before it leaves their plant. This not only saves time and effort on the job site, but also assures the homeowners of getting the most attractive appearance possible and the best brick products for their home.

Belden Brick has been proudly stamped on billions of brick products – for over a hundred plus years. This strong heritage is built around the successful foundation of The Belden Brick family and it's "Tradition of Excellence" in brick making. Bruder, Inc., supplies a fine selection of Belden Brick's products throughout Cleveland and Northeast Ohio.

Call Bruder, Inc., today at 216-791-9800 or contact us with any questions.


Click on the images below to view a larger display.


Belcrest 560

Black Diamond

Garnet Blend

Hamilton Blend

Homestead Blend

Manchester Blend Jumbo

Pawnee Paver

Polar White Clear Jumbo